Equipment Rebuilding Services
Welded Tube Pros offers equipment rebuilding services in your plant, or off-site in certain applications. Equipment includes but is not limited to tube mills, rollforming mills, cut-offs, accumulators, all entry and exit equipment, etc.
Rebuild of a Tishken rollforming mill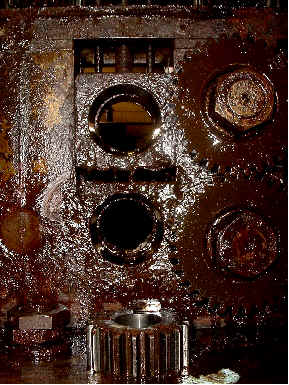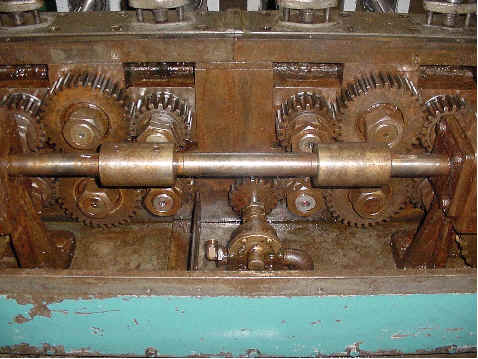 Left: Integral gear box condition at the start of the rebuild. Note the buildup of dirt and debris in the machine. The buildup was over 1/2" in some areas.
Right: Finished condition prior to oil being place into the machine. Note the cleaned surfaces. All debris have been removed and the individual gear box parts have all been inspected. The oil lubrication lines are not in place.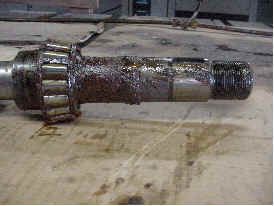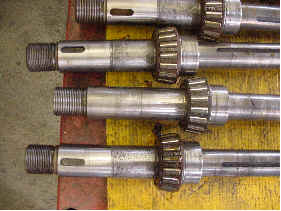 Left: Typical shaft condition right out of a rollforming machine. Note the heavy dirt buildup between the bearings. This deposit was about 1/4" thick.
Right: The shafts above have all been cleaned on a lathe. The old bearings are ready to be pushed off and new ones are then pressed on. If the shafts are found to be bent at this time, they are replaced. If the shafts are straight but have minor wear such as nicks or abrasion, they are chromed and ground down to original specifications. Special attention is given to key way condition and the threads on both ends of the shafts are inspected.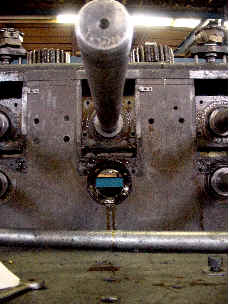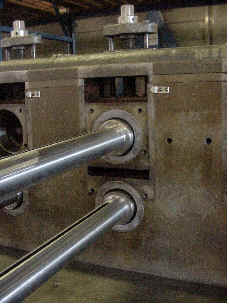 Left: The face of the gear reducer box prior to being refurbished and cleaned. The cover plates have been removed.
Right: New bearings, races, and seals have been installed. All machine surfaces have been cleaned. Bearing retainers and cover plates not shown.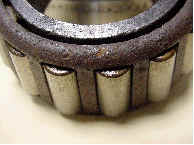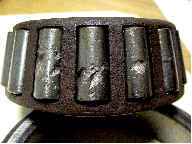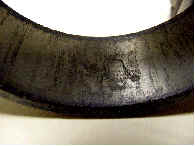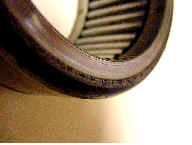 The above photos display bearing condition. From upper left clock wise: Cage condition. Note the corrosion in the metal due to a lack of lubrication oil. Roller condition. Note the spalling. This bearing has completely failed. Cup or race condition. Note the general wear and corrosion to the metal. Outboard bearing condition. Note how the outside face has been ground away.
We also rebuild Haven tube recut machines.